Commercial booths as sales tools for your business
In today's fiercely competitive and constantly changing business landscape, it's imperative for companies to adopt innovative and efficient strategies to set themselves apart. Commercial booths emerge as an invaluable tool in this setting. Often overlooked, these attractive, customised exhibition spaces can be powerful catalysts for your business's growth, boosting your brand's visibility and promoting sales.
What is a commercial booth?
A commercial booth is a tailored space for showcasing and promoting a company's products or services, typically utilised at trade fairs, exhibitions, and conventions. The design and assembly of booths demand careful space planning, the apt selection of visual elements, and a strategic disposition of product particulars.
The fabrication and assembly of booths are also pivotal elements. A booth must be robust, appealing, and functional, and correctly assembled to ensure safety and efficiency. These tasks can be challenging, causing many companies to collaborate with experts in commercial booths.
Why does your business need commercial booths?
Commercial booths can deliver a variety of benefits to your business. These comprise the attractive presentation of your products or services, luring new customers, strengthening relationships with existing clients, and increasing your brand's visibility.
Beyond being display points, stands can transform into active sales spaces. With adequately trained personnel and effective sales strategies, a stand can yield significant and profitable sales for your business.
Commercial booth ideas can span from minimalist concepts to flamboyant, colourful designs. To be effective, the stand's design must resonate with your brand and target audience. A well-designed booth will not only pull in more visitors but also proficiently communicate your brand's message.
Understanding your business objectives clearly is essential before initiating the design and assembly of booths. A trade fair booth briefing is a valuable tool for detailing your needs and expectations, ensuring that the design team can create a stand that aligns perfectly with your goals.
Finally, the role of Contemporanea Eventi in this process is crucial. With their vast experience and creativity, they are a valuable partner who can help you maximize your stand's impact at international fairs, as detailed on their webpage about how to choose the perfect booth for maximizing the impact at international fairs.
Contemporanea Eventi meticulously handles every detail, from the design to the fabrication and assembly of booths, ensuring that everything is executed professionally. The Contemporanea Eventi team is dedicated to transforming your ideas and expectations into reality, creating attractive and effective commercial stands that reflect your brand's essence and capture your target audience's attention.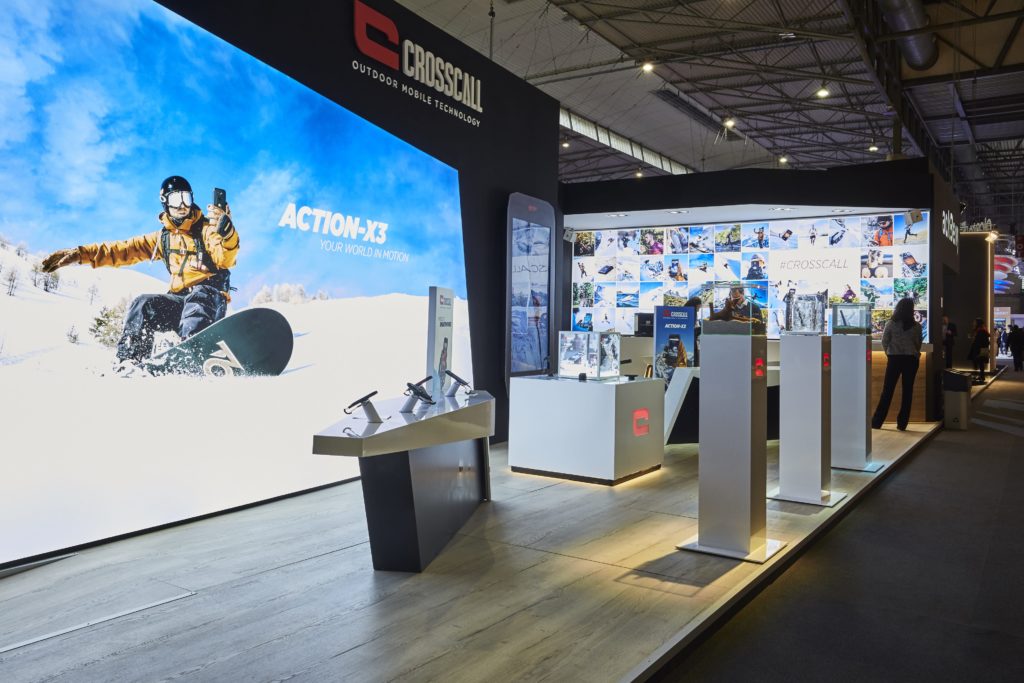 The importance of Contemporanea Eventi in creating successful commercial booths
Contemporanea Eventi can provide valuable contributions to the conceptualisation of commercial booth ideas. Thanks to their vast experience, the team can suggest innovative concepts that will resonate with your audience and effectively reflect your brand's identity.
Commercial booths are effective and potent sales tools that can provide your business with invaluable visibility, attract new customers, and generate sales. By working with an experienced partner like Contemporanea Eventi, you can ensure that every aspect of your commercial stand, from conception to execution, is handled with the highest level of professionalism and attention to detail. Are you ready to leverage the power of commercial stands and take your business to the next level?